Carnivore Club Features Crested Duck Charcuterie in September


September 9, Toronto, ON – Carnivore Club, the ultimate meat of the month club for the discerning individual, is partnering with Crested Duck Charcuterie in September. 

Crested Duck, based in Pittsburgh, is a local favorite, and works with small-scale farmers not more than a 200-mile radius of the city.

"We're very excited to partner with Crested Duck Charcuterie, " says Tim Ray, co-founder of Carnivore Club. "We want to help artisans who are supporting organic, local farming initiatives, while at the same time providing unique, high-quality creations."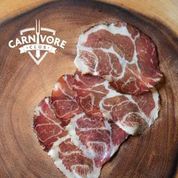 For instance, among the items in this month's box are duck breast prosciutto and mole salami, which is inspired by traditional Hispanic mole sauces and the neighborhood Crested Duck inhabits.
 
Carnivore Club also partners with a micro brewery or winery every month for its Perfect Pairing. This month's partner is Glod Medal Wine Club, which also works with small-production, award-winning wineries in the US.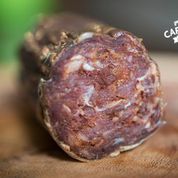 The Crested Duck Charcuterie box is on sale until September 21. To place an order, visit www.carnivoreclub.co