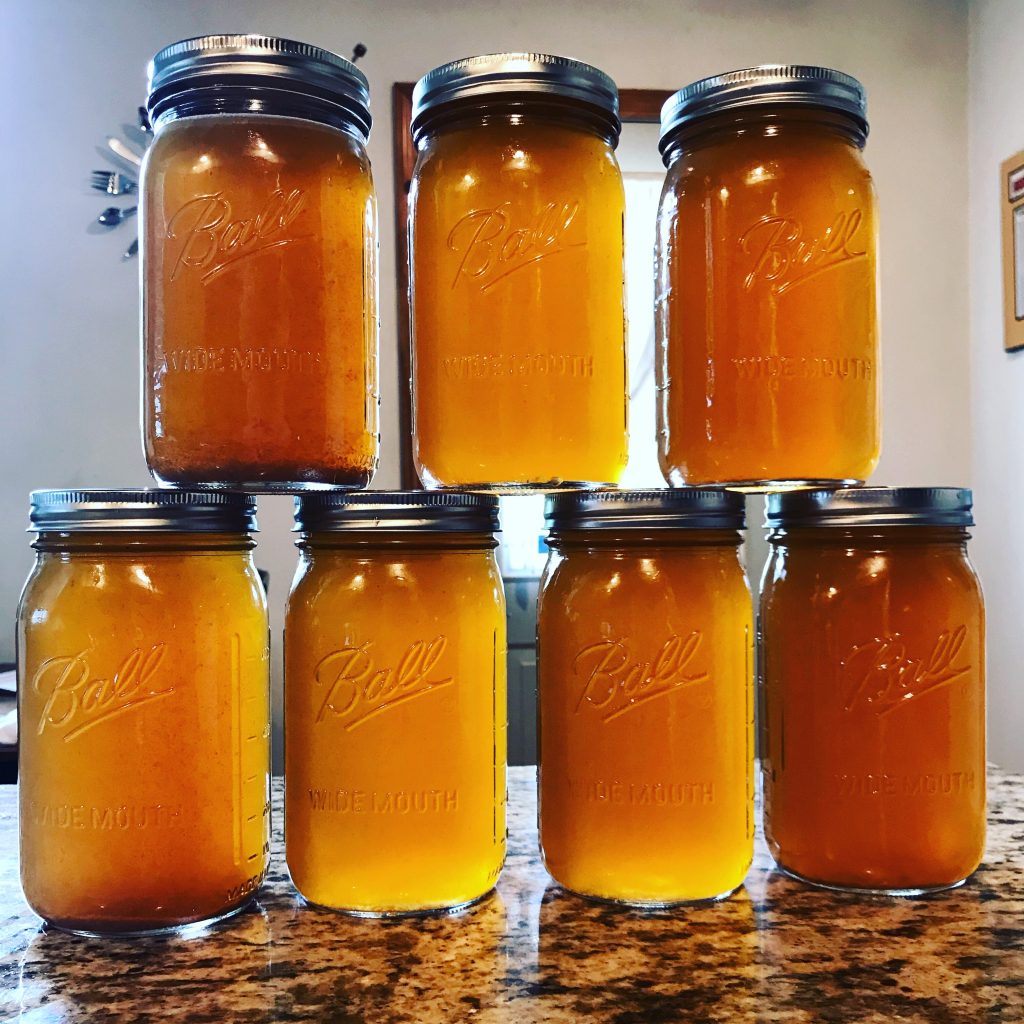 Bone Broth is a magical elixir. It can help a myriad of health ailments including joint pain, and osteoarthritis. It can also help detoxify the liver, and boost immune function.
The ingredients in this bone broth are just as important as the cooking technique. The key to a nutrient-rich, clear, delicious broth is the cooking time, and integrity of ingredients.
This particular broth was made with organic beef bones. It's important to ask your butcher about the origins of your bones, as you do not want to use product that was treated with hormones, antibiotics, or other impurities. I prefer that all of my ingredients are organic, and locally sourced so I can verify the purity.
Organic beef bones can be sourced at most local butcher shops, and Whole Foods. If you're planning on making a bone broth it's a good idea to order the bones ahead of time.
Ingredients:
4 pounds organic beef bones
1 bunch of celery cut into 1/2 inch pieces
4 large carrots, peeled and chopped into 1/2 inch pieces
2 large yellow onions (I prefer Vidalia over Spanish)
8 peeled cloves garlic
4 bay leaves
2 sprigs fresh thyme
2 tablespoon extra virgin olive oil
1 tablespoon Kosher salt
2 tablespoons whole peppercorns
Directions
Place all of the ingredients in a large mixing bowl- make sure everything is coated with the olive oil, salt and pepper mixture evenly.
Place the seasoned bones in a large roasting pan, and put in a 450-degree oven. Let cook for 30-45 minutes, until the ingredients are caramelized.
Place the caramelized bones and all other ingredients in a large stock pot and cover with water leaving 1-2″ above the bones.
Place on the stove over a low flame, and let cook for 24 hours. Remember- it's VERY important that your stock never come to a boil- this will result in a cloudy stock.
After the stock has completed cooking, turn the heat off and let sit for 2 hours. Using a sieve, strain the broth. Discard the bones and other food products. Cool the broth quickly in an ice bath, and place in seasoned jars, or freeze.