Community Supported Agriculture (CSA)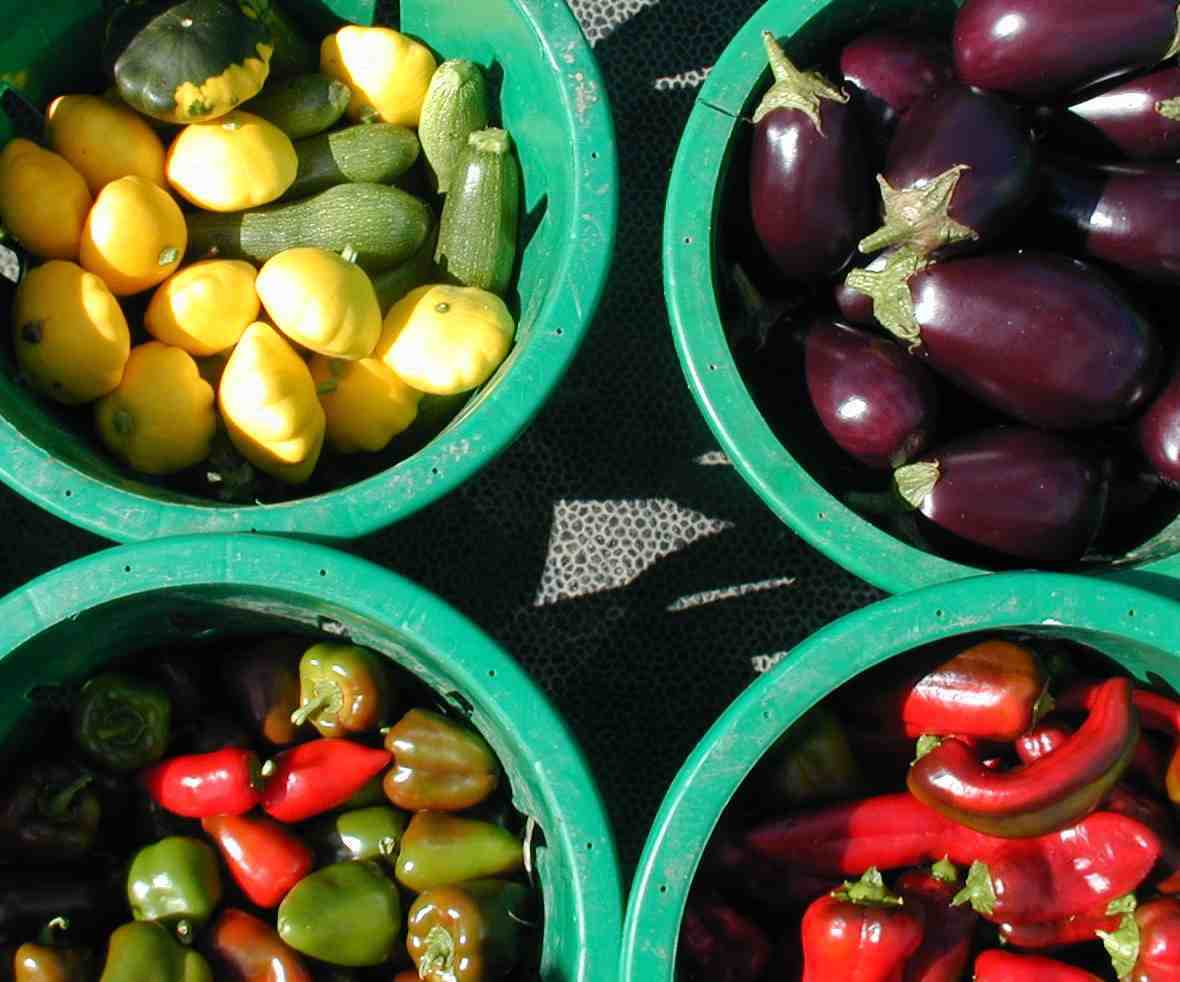 Community Supported Agriculture (CSA)
Consumer Supported Agriculture (CSA) provides a summer full of fresh recipes
Buy Fresh. Buy Local. It's a tagline you've likely seen at a farmer's market or even a grocery store. Not only is purchasing local produce a great way to support the farmers in your area, it's also the best way to ensure that the food you're preparing is some of the freshest around–no tomato trucked in from California can beat one picked hours ago at a local farm.
Joining a CSA is an economical way to get a taste of fruit, vegetables, and herbs straight from local fields. CSA, which stands for Community Supported Agriculture, is a relationship between a farmer and a consumer–the consumer buys a share of the farmer's seasonal harvest and in return receives a weekly (or bi-weekly) box of just-picked fruits and vegetables.
While some CSA farms require that the boxes be picked up at the farm, other CSAs have organized drop-off locations in neighborhoods across the city. This amazingly convenient way to pick up your vegetables also provides an unexpected surprise–you often run into other shareholders who give tips and recipe ideas for the week's box contents.
Recognizing that shareholders are often foodies searching for new meal ideas, many CSAs include recipes with the weekly share, especially for vegetables that may not be mainstream. Some even post ideas on their websites, which update weekly as seasonal foods come and go from the fields. These recipes are typically simple and utilize other ingredients from the CSA box to complement each other.
Registration for most CSAs ends in May for the season running from June – September. Organic options are available, though many conventional farms utilize minimal pest control efforts to raise their crops. Do your research to determine which CSA is right for you. Picking up produce right at the farm is not always possible for people who live in the city–so opt for a farm that delivers boxes to your neighborhood.
Not only does farm fresh food taste good, it feels good to support people in your community. And unlike food bought at most grocery stores–which may come from a mystery location on another continent–any time you want to see where your CSA produce comes from, all you have to do is hop in the car and head to the farm.
Several CSA farms exist in Western Pennsylvania, including Black Meadows Farms, Cherry Valley Organics, Churchview Farm, Dillner Family Farm, Food From Earth, Goose Creek Gardens, Harvest Valley Farms, Isidore Foods, Kretschmann Farm, Meadow Rock Farm & Gardens, Misty Morning Farm, Nature's Bounty, Nu-Way Farm, Penn's Corner Alliance, Pure Earth Organic Farm, Sarvers Hill Farm, Shared Acres, Three Sisters Farm, and Will-Den Family Farms.
Learn more at the Pennsylvania Association for Sustainable Agriculture website, www.pasafarming.org.
Written By,
Rachel Handel