Fede Pasta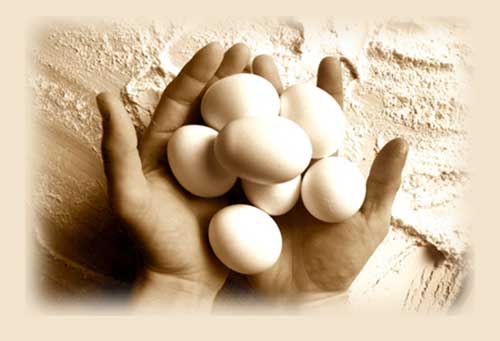 Thank goodness the Atkin's Revolution is over, I was beginning to think that I was the only one left enjoying pasta.  After everyone realized that starches (in moderation) provide the body with glucose (essential to fuel the body), pasta once again became popular.  Enough about the nutritional benefits of Pasta, I'm here to talk about the best pasta in Pittsburgh; it's being produced at Fede Pasta in Irwin, PA.  Steve Salvi, the owner of Fede Pasta is an Executive Chef.  After working for several years in the restaurant business around the state of Pennsylvania, Chef Salvi decided to pursue his true passion; producing exceptional pasta that is 100% hand-made by he and his staff.  Among some of the pastas made at Fede Pasta are: Braccialeto, Bucatini, Bucatoni, Linguini, Cavo, Giglio, and Gnocchi.  If you have a specific idea for pasta you would like to have made for you, let's say Pumkin-Lobster Ravioli, they can do that too.
Currently Chef Salvi is delivering pasta to over 90 businesses in the Pittsburgh and surrounding areas.  Mr. Salvi has enjoyed substantial growth of his business over the past few years.  He attributes his success to high quality ingredients, and the best customer care possible.  Fede Pasta is now available for shipment anywhere in the United States.
Fede Artisan Pasta
P.O. Box 103
Irwin, PA 15642
Phone: 724-689-2176
Fax: 724-861-9056
info@fedepasta.com
If you're a business or restaurant owner, or would just like to sample Chef Salvi's pasta, set up an appointment to try his product.  His extraordinary pasta will keep you coming back for more.