Drover's Inn, Wellsburg, West Virginia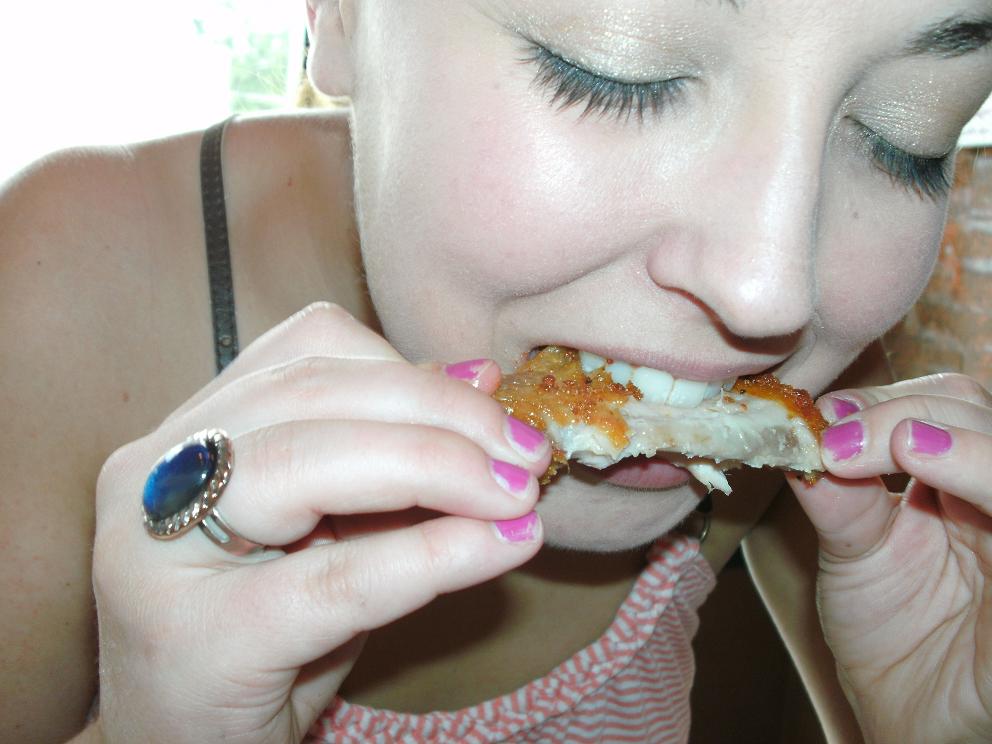 Drover's Inn, Wellsburg, West Virginia
Hi. My name is Katie Lane, and I love hot wings. (That's pretty much what I write on this blog every week.)
My love affair with hot meat began about fifteen years ago at a place called Drovers Inn in my hometown. After swim meets or football games, family and friends would crowd into the rustic restaurant, and devour baskets upon baskets of hot wings and cheese fries. I didn't know then that I was eating the best wings money can buy…I just knew that I loved them and I wanted, no, NEEDED more blue cheese. I still considered Drovers a treat in college, when my new friends and I would leave campus and go out for wings and beer. Even now, I live 60 miles away and I still make a special drive to West Virginia to get my fix. This is exactly what I did last weekend, when I gathered some old high school friends (and my dear, Ryan), and we met up at Drovers Inn.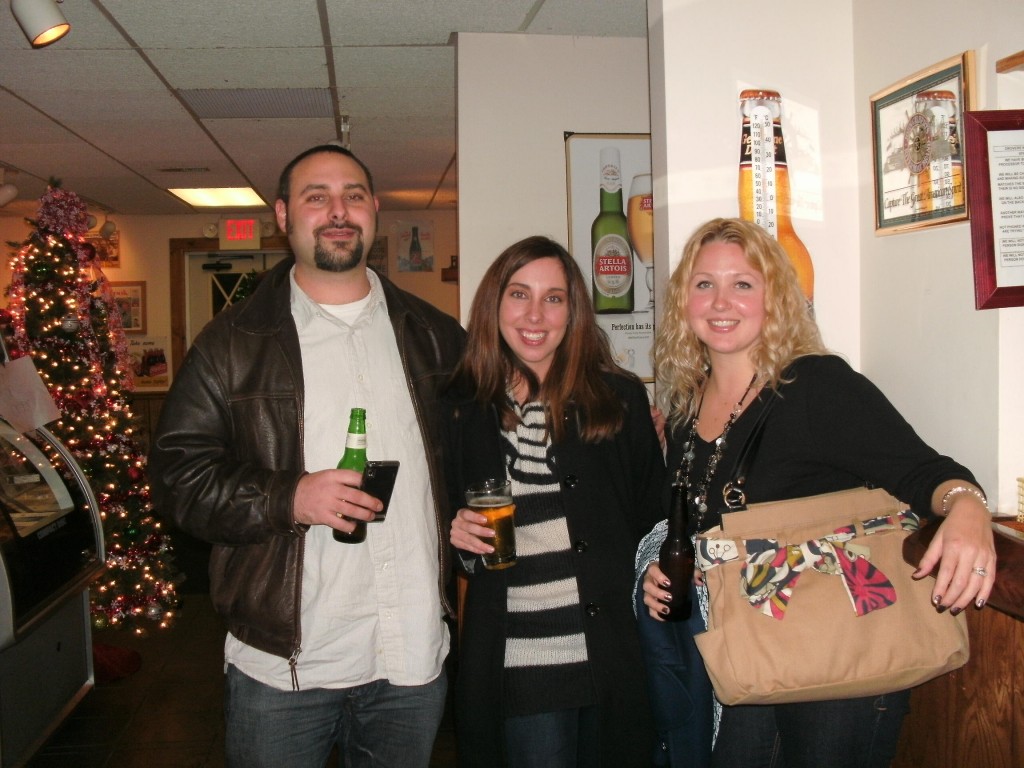 The standard dinner at Drovers Inn includes wings, seasoned fries with cheese, and bleu cheese on the side. (Sure, you could get a cheeseburger, but why would you?) What kind of wing sauce would you like? Are you a mild, medium, or a honey BBQ kinda person? Or is your middle name Danger? Choose from hot, atomic, suicidal, or HURT-ME. Hurt-me is by far the hottest wing sauce I've ever tasted anywhere! My middle name is Moderately Troublesome, so I order hot or atomic sauce. The hot sauce packs a lot of heat, but still tastes good, as opposed to being overwhelming and tasteless.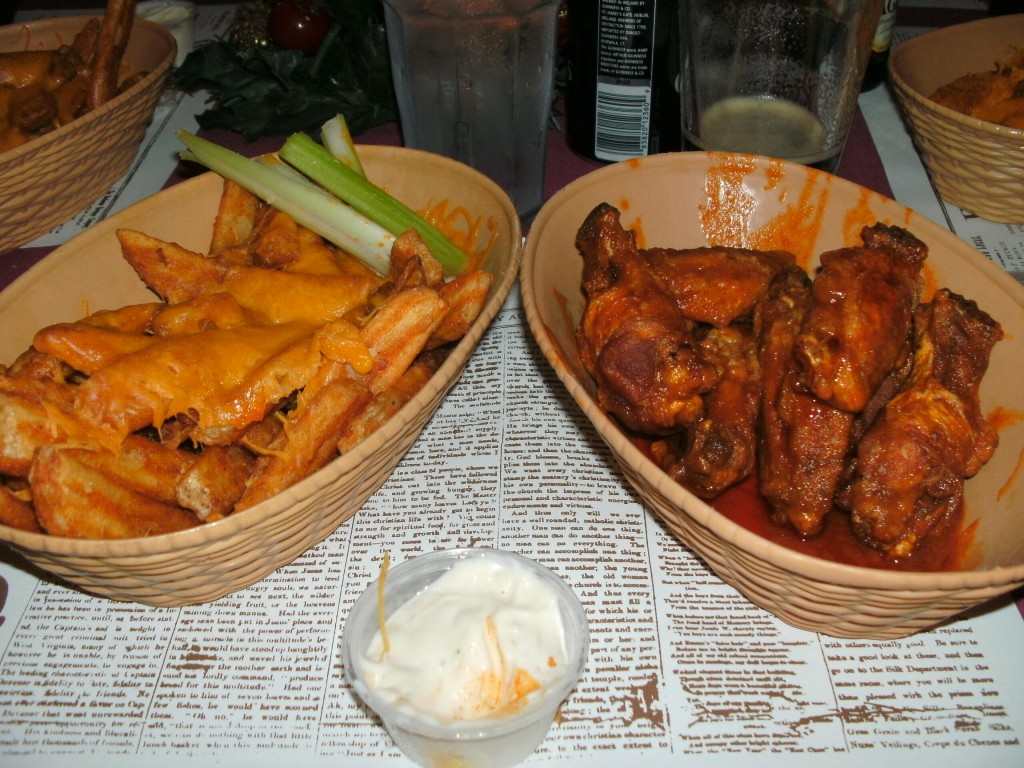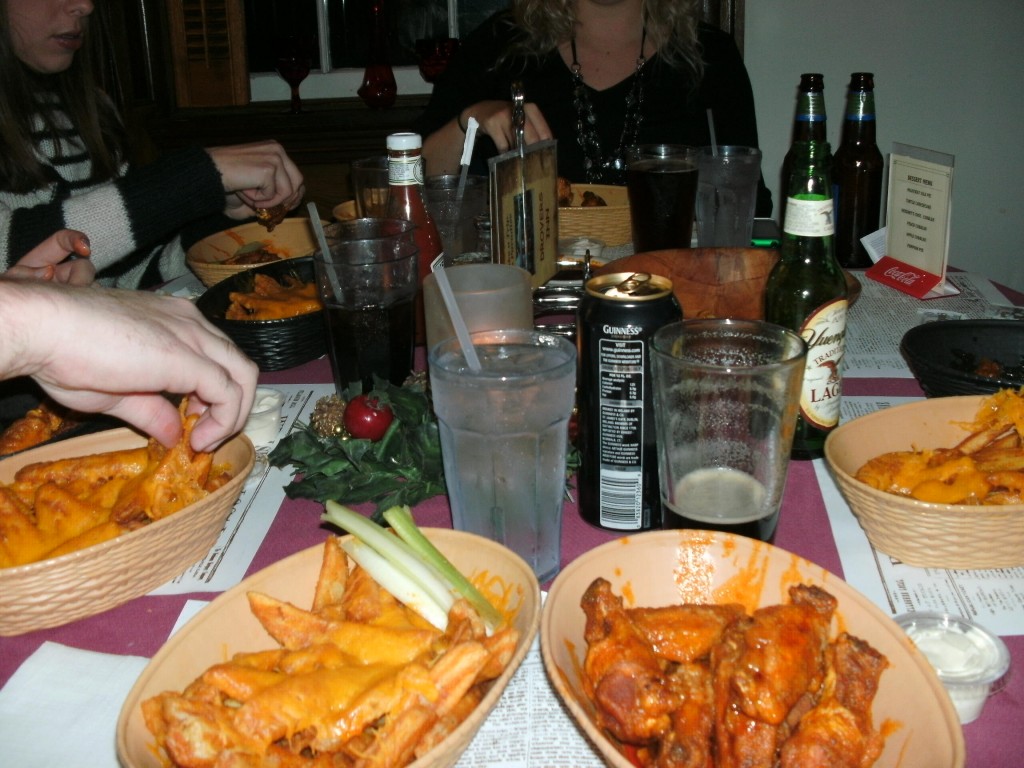 We didn't have to wait too long for our food, and once it arrived, silence fell over the table. Actually, the only sound to be heard was the dull thud of empty chicken bones hitting the bone bowl. Meat! The wings arrived steaming hot, and the cheese blanket on the fries kept them nice and insulated, too. The thick, greasy (not too greasy) hot sauce is made smoother with the chunky homemade blue cheese. Take a seasoned cheddar steak fry, dip it in the wing sauce at the bottom of the basket, then hit the blue cheese. There is nothing better in the whole entire world. I like to pair a Sam Adams Lager with this meal, though on this occasion I went for a couple Guinnesses. My friends drank Yuengling, Sam Adams Winter Lager, Miller Lite, and Dr Pepper. (Hey, we gotta get home somehow. Thanks again, Ryan!) Tony, Ashley, Bri, Ryan & I had a fantastic time, drinking and talking and eating meat off of bones. It wasn't weird at all.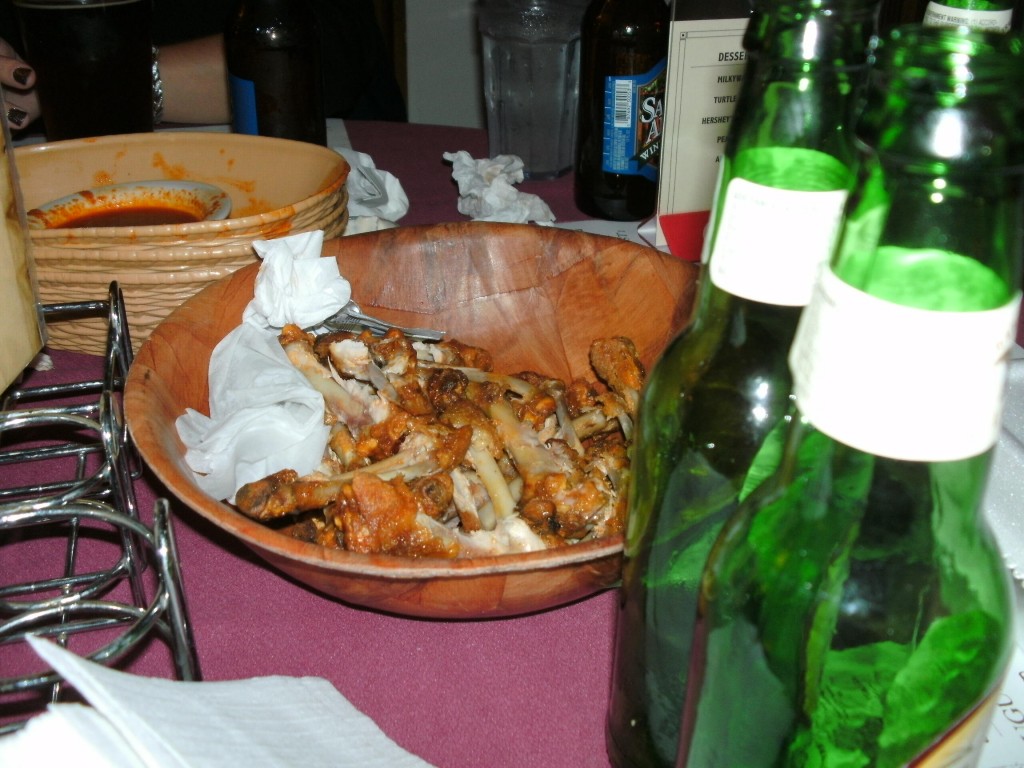 We asked Tasha, an awesome server and old buddy, to snap a photo for us. Though the restaurant was very busy, she happily helped us out. (Thank you, as always, Tasha! You rock!) Of course, I couldn't finish my whole meal, but that's all part of the plan…I usually order more than enough food at Drovers, that way when I come back to Pittsburgh I have leftovers for a few days. I know it's unlikely that some of you 'burghers will make the drive to Wellsburg (it's about an hour away), but it's totally worth it. You may recall from my bio that my hometown didn't have a whole lot going for it, except a couple of great restaurants like Drovers Inn. Come on, just look at us. We're practically glowing with post-meaty happiness. Drovers is the best!