Esta Esta, Monroeville, PA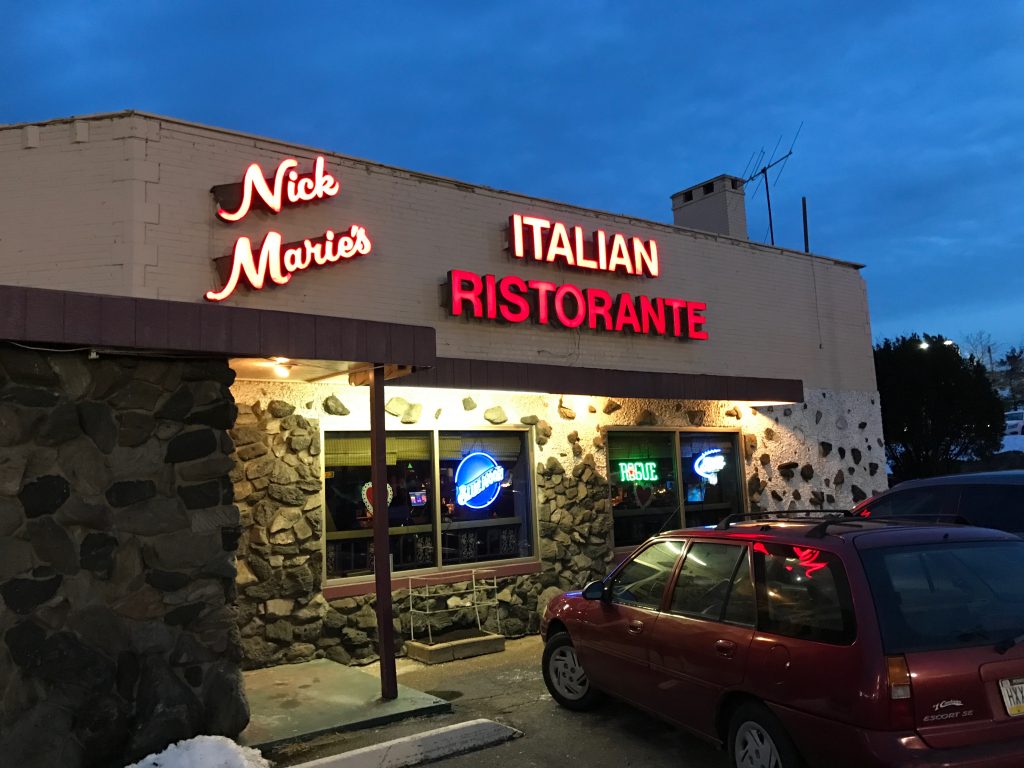 I rarely turn down Italian food, so when I was asked to go to Esta Esta last week I happily accepted. I had never been to the Italian eatery in Monroeville, PA, and wasn't even aware of it's existence.
From the outside, Esta Esta is very unassuming- there's very little signage, and the building is inconspicuous. The interior is tastefully designed with soft ambient lighting, warm carpeted floors, and white tablecloth covered tables. When we entered the restaurant, we were greeted by the maître d and shown to our table.   Waters were poured, and our server approached to inform us of the daily specials.
"We have orange roughy, I think it's some kind of fish…" We couldn't help but laugh. The young waiter with the Bieber-esque hair was obviously recently promoted or hired, and had little food knowledge.  Nonetheless, he had a great personality and was eager to provide us with anything we needed. After considering the specials and reviewing the menu, we decided on the Gnocchi with Meatballs, Spaghetti with Meatballs, and Fresh Grilled Salmon. I was served a dinner salad with blue cheese as we waited for our entrees. We were also provided with house-baked Italian bread and butter and Italian Wedding Soup.
It was nice to take in the ambiance of the authentic Italian eatery, and have a quiet conversation. Most contemporary restaurants are loud making it difficult to communicate with fellow diners. There were couples on dates enjoying wine, and plenty of families with well-behaved children.
Our entrees were served after 15 minutes, and we were eager to sample the food. The meatballs that sat atop my gnocchi were light, and flavorful. The red sauce was slightly sweet and fresh tasting. The gnocchi were ok, but sat heavily in my stomach- a result of too much flour and not enough potato.   The salmon was delicious, and not over-cooked.
Our dinner concluded with a piece of Tiramisu– every Italian restaurant can be judged by this traditional dessert. The mascarpone-cream mixture was spot on, and the ladyfingers were soaked with the appropriate amount of espresso– tasty!
The food at Esta Esta is very good. If you're looking for a new restaurant to try this weekend that offers stellar service and a great atmosphere, you will be pleasantly surprised.