Opening a Restaurant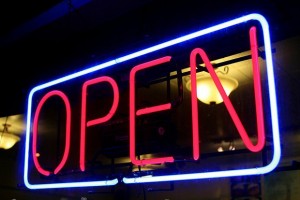 Opening a Restaurant
There have been many additions to the Regent Square dining scene over the past few years. For the most part, the private business owners who have chosen to start a restaurant in the east end have been successful. So, what does it take to be a restaurant owner?
Opening a public business, especially a restaurant can be a complicated process, and risky endeavor. There are many factors to consider; let's examine a few.
Before embarking on venture like this, it's always to start with a comprehensive business plan. If you're not familiar with how to start, CMU and Pitt's MBA students take on a few pro-bono projects each semester. Remember, starting with a well thought-out business plan will give you clear direction, and save you headaches in the future.
Staffing:
The most important aspect of opening a new restaurant is getting your key players in position early. Before hiring your servers, cooks, dishwashers, and bartenders, it's important to have your chef and general manager in place. Once this is done, you can start making collective decisions that will benefit your business. The general manager, in many cases is also the owner, and will over-see all of the front-of-the-house duties. The chef will manage the kitchen staff, plan the menus (sometimes with the owner), and order the product. Chef tend to move around a lot, so if you're looking for some permanence. If you find a good chef (which can be a project in itself) and want him/her to stay over the long-run, it may be beneficial to offer incentives. Some of these enticements may include health care or even partial ownership in the restaurant. Expect to lose 40% of your staff within the first few weeks of opening.
Equipment:
If you're starting from scratch, you're going to need equipment. It may be easier, in some cases to move into an existing space that already has a kitchen set-up. If you are starting with a space that has no supplies, you will need to start shopping. To save money, it's a good idea to buy used. Usually, it's not difficult to find used pots, pans, and other kitchen ware. There are usually an abundance of used stoves as well. Don't worry about purchasing a previously-owned range; they tend to last forever. Usually the stores that sell these types of appliances also have other essentials like plate-ware, coolers, and containers. The only equipment that can be tricky to buy used, is refrigeration. The condensers inside the units often break down, and are costly to repair. If purchasing a used walk-in refrigerator, it may be beneficial to splurge for new fan, condenser, and housing unit.
Kitchen Flow:
One aspect that often gets overlooked is kitchen flow. Kitchen flow refers to how your employees and customers are going to move within your structure. Is your wait-staff going to be able to move in and out of the kitchen without running into the line cooks? Can your bussing staff move about the dining room and not bump into your customers? Is the line set up so that the cooks can work together, and have access to food, plates, and the warming window?
Capital:
One of the biggest mistakes most people make when opening a restaurant is not starting with enough money. Once again, this is where starting with a comprehensive business plan will prove beneficial. What are your fixed costs? How much insurance should you purchase, and more importantly, how much are you required to have? Do you have enough reserves to operate at a loss for several months while you build your business?
Summary
This is an over-simplification of some the considerations you will need to make if considering opening a restaurant. And one more thing, expect to work a minimum of 80 hours a week for a few years.
Although opening a restaurant may seem like a colossal undertaking, it can be extremely rewarding and fulfilling to create something from scratch that is all yours!
Chef Chuck Kerber
Cooksandeats.com
chuck@cooksandeats.com
photo: theartofburgerlove.wordpress.com