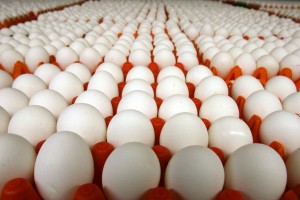 The Great Egg Scare
I'm sure you've heard about the huge egg recall by now. According to news sources, close to 500,000 eggs have been pulled from shelves. So, are you at risk? Should we continue to buy eggs at the supermarket?
Here are a few tips to consider when purchasing eggs right now:
Ask the manager at your supermarket if he is aware of any threat in your particular area.
Scan a national newspaper before shopping; they're usually pretty good about keeping on top of these types of public health hazards.
Keep an eye out for posted signs in your particular area warning of possible salmonella outbreaks.
Watch the local and national news during the day and keep up-to-date on the current state of the outbreak.
The public would be surprised at if they actually knew the percentage of eggs actually contain harmful bacteria. Most of the people that have become sick due to the current egg-contamination have ingested under-cooked, or raw eggs.
In the interim, use the following precautions when eating and preparing eggs:
Stay away from Caesar salads, or any other dressing that may contain raw eggs.
Do not consume homemade mayonnaise.
Ordering over-easy eggs is a bad idea- try over-hard for a while.
Make sure that your eggs are always refrigerated.
Don't ever add raw eggs to your protein shakes, and never drink raw eggs.
Stay away from hollandaise sauce.
Make sure that your eggs are fully cooked- no runny centers!
Don't eliminate eggs from your diet because of this scare. Eggs are still an excellent source of protein! Take this opportunity to look around for small organic farms that produce- fresh, chemical-free eggs; it may just start to change the way you eat.
Happy Cooking!
Chef Chuck Kerber
chuck@cooksandeats.com