An Open Letter to all Chefs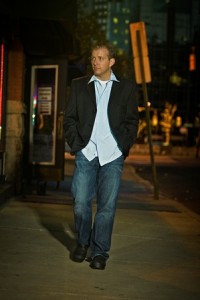 An open letter to all Chefs
Not all chefs are created equal- some are jerks. As a matter of fact, that's become the rule these days. If you've had the opportunity to catch any recent TV shows on Fox (or any other food channel), you've probably noticed that being nasty has become chic. So, what excuse do certain chefs have for poor behavior? None.
Here's what happens when you're working for an abusive chef in a kitchen: First, learning becomes impeded. If you're working under a chef that yells at you every time a mistake is made, one becomes nervous. This increased nervousness not only contributes to a hostile work environment, it also creates increased anxiety levels. Once unease sets in, learning is virtually impossible. So, the question remains, why are some Chefs supportive while other are not? Here are a few theories of mine:
Insecurity: Even though some chefs are in charge, and running a kitchen, they may also be lacking confidence, and may be incapable of completing the job at hand. Unfortunately, sometimes chefs are hired simply because they're charismatic, and talk a good game; they're salesman, and may never be tested before being put in a leadership position. As they continue to perpetuate their reign of terror on dishwashers, prep cooks, and line cooks, they often rely on one overworked, yet capable, sous chef to do all of the real work. This sous chef is usually the individual who keeps the kitchen running smoothly, dealing with personnel issues, ordering, scheduling, and menu creation. The sous chef is always the least appreciated and most overburdened employee in the kitchen. The real travesty here is that the owners and managers often continue to ignore the efforts and hard work of these stars. More often than not, the sous chefs end up leaving for brighter horizons in an establishment where their talents and hard work will be appreciated.
Some chefs have a grandiosity complex– these are pathological people that you want to stay away from at all costs. More often than not, these chefs have enjoyed success to some degree, and have made a conscious decision to show disdain and disrespect for those under them. They come in 15 minutes prior to service and tell the cooks what the specials for the day will be, knowing there isn't adequate time to prepare. They assign impossible tasks to other employees, expecting immediate, error-free results. Besides mistreating the kitchen staff, they also yell at the servers, maître d, and even managers.
What are you to do if you find yourself working for an abusive chef? It depends on the situation. If you're completing a culinary program, and are required to fulfill your contract, you may be out of luck. Grit your teeth, and do what's necessary to get the job done. Show up to work on time, and complete the tasks assigned to you until your time is up. If you're not required by contract to be there, then leave. The time you spend working under someone who is unwilling to help cultivate your skills, is time that can be spent working with someone who is willing to help you learn.
What to look for:
There are good chefs out there- you just have to find them. The truly gifted culinarians are exceptional teachers as well. They're willing to pass along their knowledge and secrets to culinary students, line cooks, and sous chefs. Their confidence is evident by their willingness to watch others under them become successful, and ultimately, move on to leadership positions of their own. These chefs are usually confident, yet approachable. They make time for their employees, and listen intently when people are talking to them. They set clear goals for their interns, and monitor their progress regularly. "Good chefs" will not reprimand kitchen staff in front of other employees, and if criticism is required, they will provide suggestions for improvement constructively.
Some of my earliest memories of cooking in commercial kitchens aren't favorable. I've been burned, cut, berated, and have even had food thrown at me. For all of the bad chefs I have worked under, I'm happy to report most of my learning experiences have been good. The chefs that I learned the most from were always patient with me, even when I made a catastrophic mistake like catching the kitchen on fire (true story). Besides being great teachers, they also became mentors to me, and continue to be friends.
If you're interested in becoming a chef, it's essential to find the right teacher. The cooking techniques and lessons you learn from your first chef will leave a lasting impression; one that often lasts a lifetime.