Katerbean, Pittsburgh, PA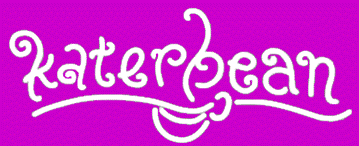 Katerbean, Pittsburgh, PA
There are many places to have coffee in the city of Pittsburgh; Starbuck's, Crazy Mocha, 31C Café, etc.  There is a small café in the East End worth mentioning that serves coffee, pastries, croissants, and even chicken salad sandwiches.  Katerbean, on South Braddock Avenue has been open for 13 years now, and has enjoyed great success.  The small neighborhood of Regent Square was in dire need of a coffee-house; somewhere to go early in the mornings and grab a cup of joe.  If you're hungry, Katerbean has fresh salads, homemade cookies, pastries, and seasonal fruit salad.  The coffee at Katerbean is provided by Coffee Tree; the blends are bold and tasty.  If you're in the mood for a Mocha, ask Peggy- she may even give you extra chocolate and whipped cream!  Jackie works the early shift, her thick Boston accent and smart remarks will keep you laughing.
If you looking for a light lunch, and somewhere to have a meeting Katerbean provides free wireless service.  There are also many electrical outlets so you can work on your lap-top.
Give Katerbean a try and let us know what you think.
Katerbean
1108 South Braddock Avenue
Swissvale, PA  15218-1267