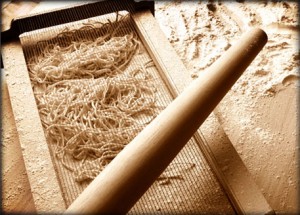 Please be advised that Fede Pasta has posted a calendar on its homepage, and has several events coming up in the month of February. Pasta Classes, an Open House, and Valentine's Day dinner will be offered. If you have a special event, or are interested in having the Chef design a small cooking class for you and your family or friends, please just ask!
If you haven't had the opportunity to taste any of the hand-made artisan pastas from Fede Pasta, make it a point to contact Chef Steve Salvi.
Wishing you good eating in the New Year!
Chef Steve Salvi
Fede Pasta
Posted By:
Chef Chuck Kerber
chuck@cooksandeats.com