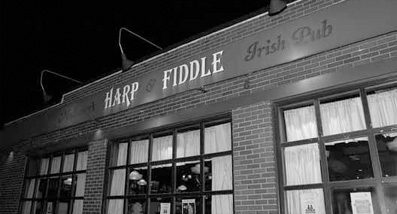 Mullaney's Harp and Fiddle, Pittsburgh, PA
I CAN'T believe I had never been to Harp and Fiddle before! I'd always wanted to go, but somehow, I never made it down to the Irish pub in the Strip District. Finally, Saturday night (afternoon), Ryan and I met up with John and Dana and friends and had a ROWDY time.
Ryan and I arrived at 4:30pm. The Michael O'Brian band was scheduled to play at 9pm, and we wanted to be sure to get a good seat. (Yes, I had made reservations. Yes, we started drinking that early anyway.) By the time John and Dana arrived, we were already three pints of Harp ahead. We really enjoyed our "Reserved" sign…they mispelled my last name! Chifers?! Funny! (Sorry for the blurriness of these shots. Blurry=fun!)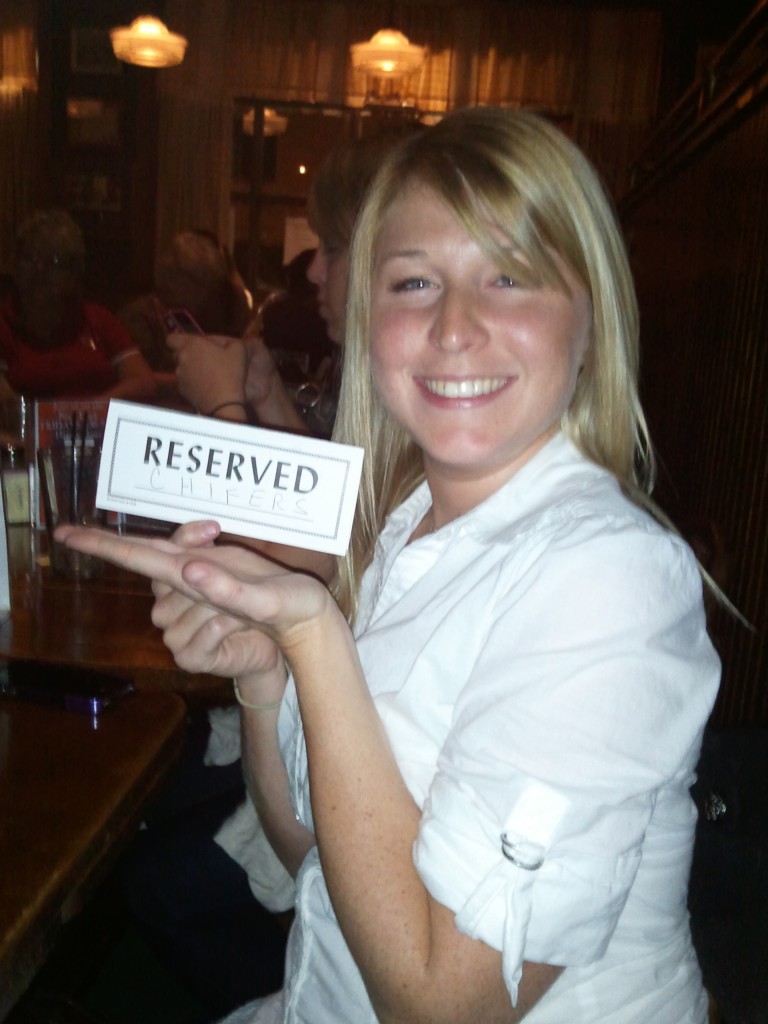 We decided to begin with a couple of Small Plates: the Pesto Chicken Flatbread and the River Shannon Salmon Sliders. The first appetizer was a crispy flatbread (still not sure how I feel about "flatbreads") baked with spicy basil pesto, grilled chicken, soft mozzerella, and plum tomatoes. The salmon sliders were adorable tiny salmon burgers with cabbage, tomato, and a drop of wasabi aioli. The four of us agreed, the apps were great starters!
For dinner, I enjoyed the Roscommon Reuben although I regretted ordering turkey instead of corned beef. Ryan surprised me and went with the Blackened Swordfish Sandwich. Aside from having the coolest name, the swordfish sandwich was excellent! I am so proud to report that the food at this Irish pub lives up to my expectations! John enjoyed his Guinness-battered Fish & Chips. Dana's Shepherd's Pie was served with a layer of wild-looking onion crisps on top. Beautiful!!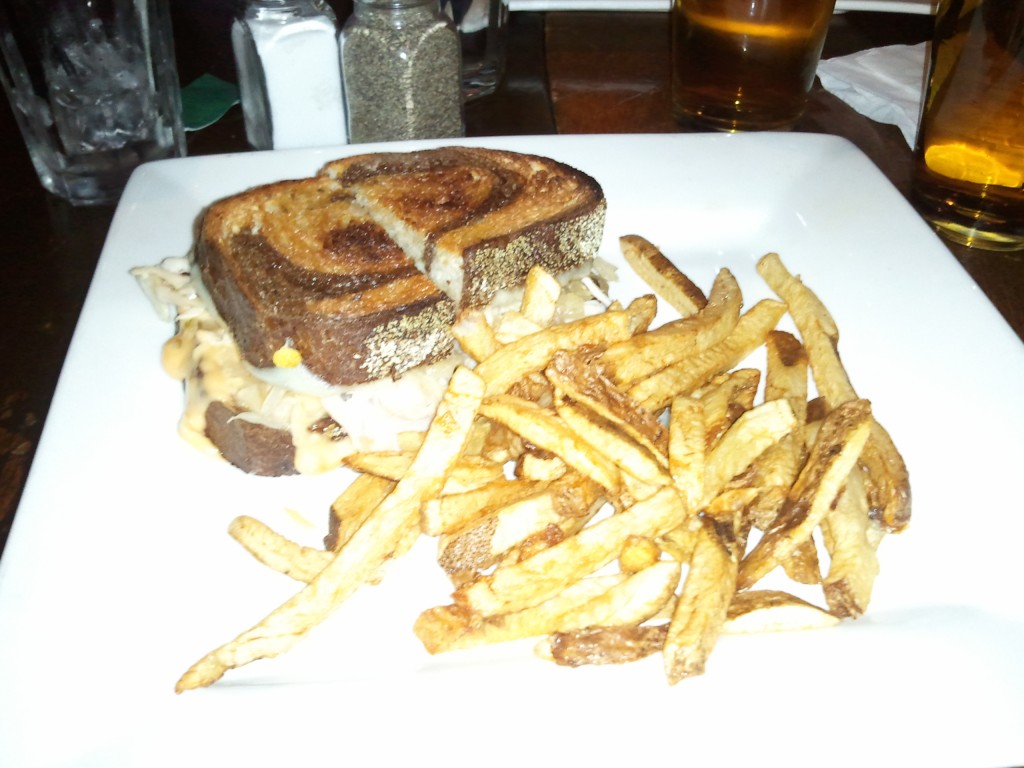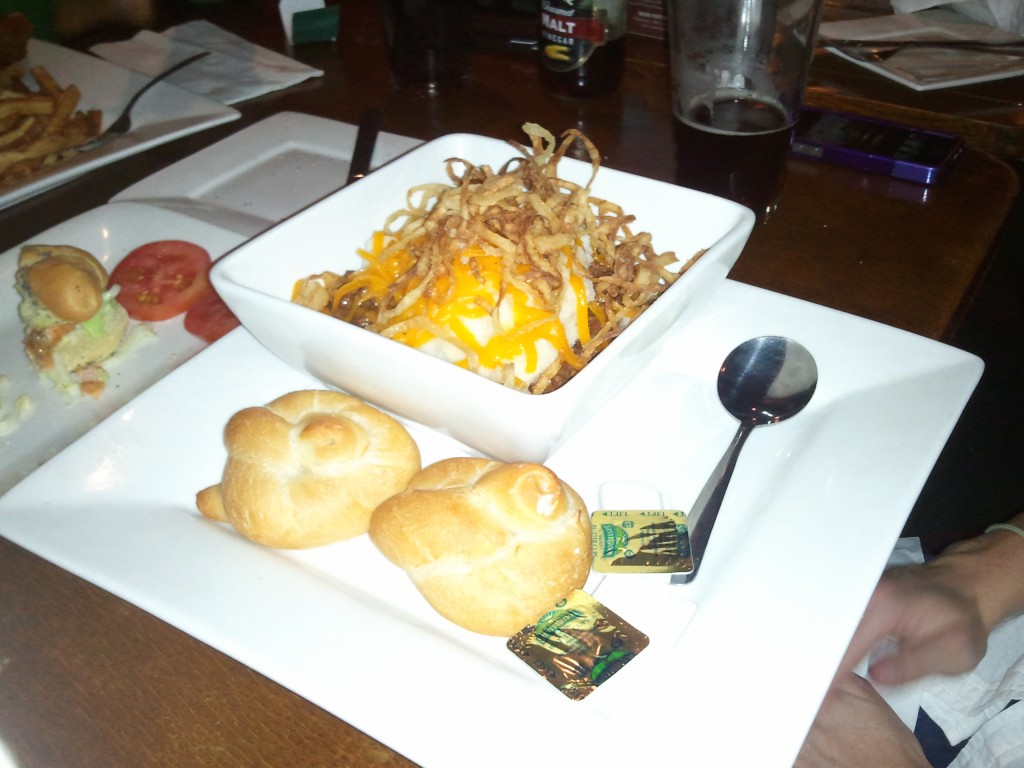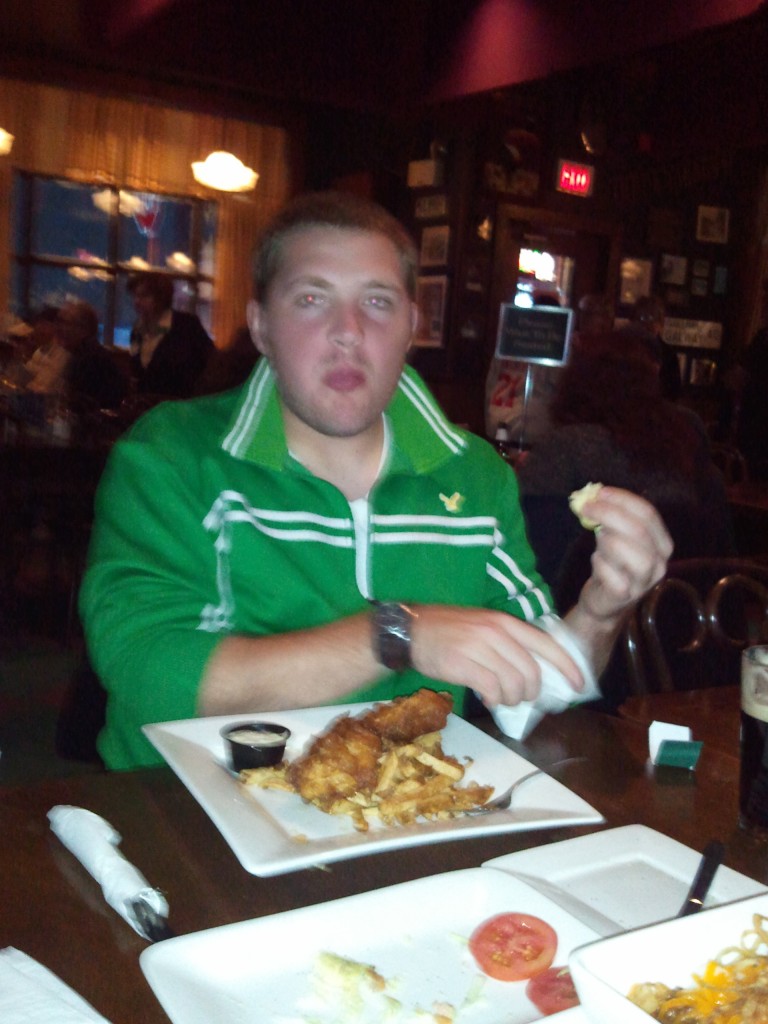 After dinner, like any good Irish folk, we were ready for shots! My friends introduced me to "Baby Guinnesses" which in fact contain no Guinness whatsoever. A teeny-tiny shot of Bailey's Irish Creme is topped with a "head" of Kahlua, and the end result is a tasty Irish shot with a coffee aftertaste.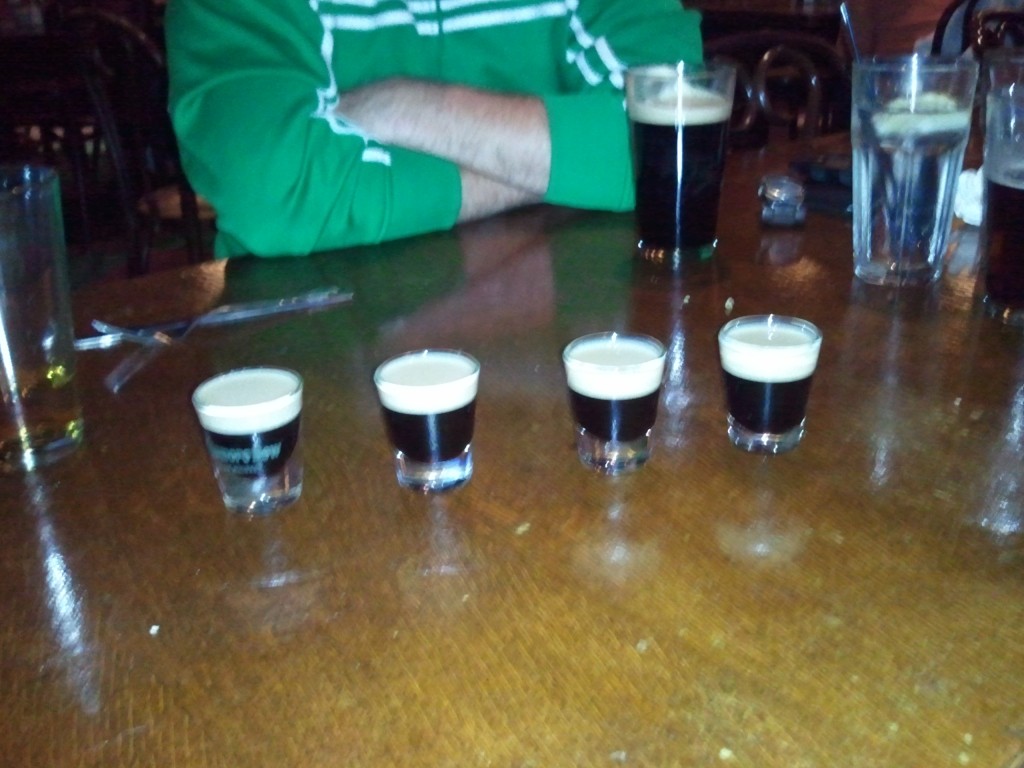 After a couple of those shots, and of course a few more pints (I moved on to Smithwick's, then Guinness), Dana and I thought that the most effective way of getting the boys to get us more shots would be to chant "BABIES! BABIES! BABIES!" Once the guys realized that we wanted more shots (and not actual children), they were happy to oblige. Man, baby guinnesses are so much better than real babies.
Right about now, I would like to refer you to my DISCLAIMER: there may be inaccuracies in the rest of the story due to me being HAMMERED. Hopefully, my gracious friends will be so kind to fill-in-the-blanks in the comments!
As soon as we entered Mullaney's Harp and Fiddle, I noticed that almost ALL of the tables in the restaurant were already reserved, and most were parties of eight or more! Shortly before 9pm, the restaurant swelled with an enthusiastic crowd! I had never heard of the Michael O'Brian band before, but as soon as they began testing their instruments in their Steelers t-shirts and traditional Irish kilts, I knew I would love these two guys.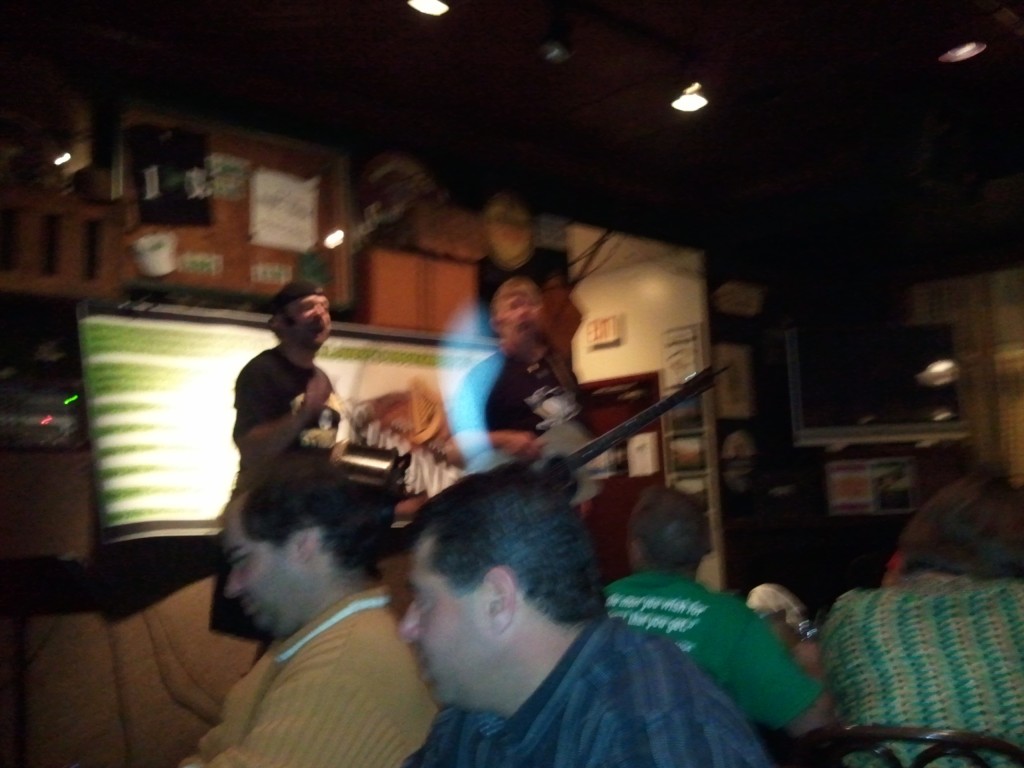 Right away, they got the crowd laughing and drinking with some traditionally raucous Irish cheers! They had their own pints of Guinness up on stage and they encouraged, no taunted the crowd into keeping up with them! (More on that later…) The music really was beautiful, the lyrics sometimes raunchy and sometimes meaningful, and the beer…the beer was going down just a liiiittle too good.
Babies! Babies! Babies!
After the first set, I introduced myself to the band. I'm not really sure what got into me (ahem), but I wanted the band to know how much fun I was having and that I would put in a good word for them on my blog (ahem). My dearest pal Brianna and her buddy Josh joined us, and at that point, I was officially in heaven. Good buds, good beers, and good music.
After a few more hours of drinking and singing, I was ready to go. As my head drooped in sleepiness, I asked Ryan to take me home. At the same moment, the band began looking for me. "Where's Kate?" they asked the crowd. "Let me see yer pint!"
Oh. No.
So, I held up my pint glass that held exactly one last swig of beer. I had one foot out the door.
"Oh, no. That's no good! Here ya gooo…" And the Michael O'Brian Band shared their Guinness with me. A whole pintful.
Then, they declared to the entire room, that they were going to sing a song, and everytime they hit the chorus, I (ME, Katie) had to take a drink of my beer. By the end of the song, I had to have the beer GONE.
I am a little bit proud and a little bit embarrassed (mostly proud) that I finished that pint in that three minutes. In fact, according to eyewitnesses, I was drinking during the song, even when it wasn't the during the appropriate chorus! I am counting on you, Ryan, John, Dana, Brianna, and Josh, to fill in the rest of this story as it actually happened. Because Lord knows I slept the whole way home…