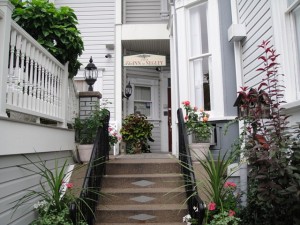 The Inn on Negley, Shadyside
I've always liked brunch- it means that I've slept in, and am still going to get some good breakfast food, which is my favorite. A good friend of mine gave me a gift certificate to The Inn on Negley; a Bed and Breakfast place that I had never heard of. It's in the heart of Shadyside, so we hopped in the car and were off to eat.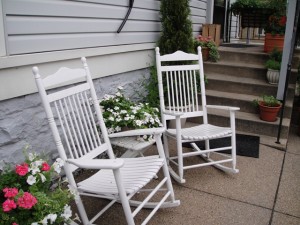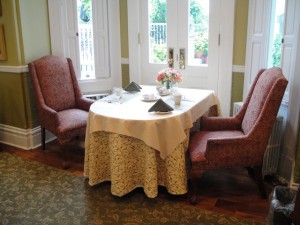 When we arrived, I was surprised that the beautiful façade of the Victorian building- white wicker chairs, seating outside with large umbrellas, and an impressive array of wild flowers and roses. The outside of the building was in perfect shape- obviously the owners care about their property.
The interior of The Inn at Negley can best be described as traditional. There are old oil paintings on the walls, oriental rugs on the floors, and plenty of fine China. As we walked into the dining room, we noticed that there were no other patrons there. "We had two big rushes earlier this morning, one at 8am, and the other at 9am," our waitress told us. That was fine with me… fewer people is always a plus when you're trying to get a feel for a place. We were immediately served hot coffee and fresh fruit. The coffee was hot and flavorful, and the fruit (strawberries, watermelon, and mango) was deliciously ripe and warm. Most people serve fruit cold from the fridge- this is a no-no as the cold temperature can masque the true flavor of the fruit. As we finished our melon and berries, we were served homemade banana bread. The bread was soft, sweet and chewy. When our waitress arrived to re-fill our coffees we ordered our entrees: my guest chose the Summer Berry Strata, and I ordered the Tomato-Basil-Omelet with Asiago cheese. Both of our entrees included thick-cut bacon. "I'll be right out with your Antipasti." What, an antipasto for breakfast? I wasn't really sure what to expect. A traditional antipasto is a course of hors d'oeuvres in an Italian meal. A nice plate of three different Italian cheeses, fresh fruit warm Italian bread, and thick slices of meaty avocado showed up- YUM. Now, if you haven't been keeping up, that's three courses, all before our entrees were to be served!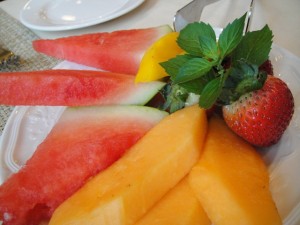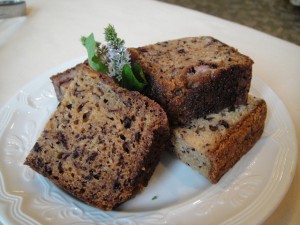 I was almost too full to think of eating my breakfast until it was placed in front of me. The omelet was folded perfectly, and I could smell the scent of the sweet basil permeating from within. My home-fries were made from Yukon-gold potatoes. The outsides of these little starchy bites were golden brown, and seasoned with plenty of salt and pepper-perfect. Wheat toast was piled high, and was cooked enough to make it a crunchy delight. Most impressive, however, was the pork. Most breakfast places skimp on the bacon because of the food cost, but not here! The bacon was thick-sliced… its smoky aroma was a welcome surprise. Everything on my plate was delicious. The eggs were light and fluffy, and the flavor combination of sweet tomatoes, sharp Italian cheese, and basil was a perfect combination.
My brunch guest was equally impressed with her Wild Berry Strata. She offered me a bite, and it was delicious. Thick chunks of yeasty, sweet brioche dunked in a, sugary egg-cream mixture, baked, then topped with fresh garden berries, sprinkled with powdered sugar and maple syrup… what's not to like?
Our plates were cleared, and we thought our dining experience had come to a satisfying end- not so. "Here are your Cherry Cheese Tarts." Beautiful. Small pie-shaped cuts of what looked to be a delicious, soft custard with phyllo dough, fresh cherries and powdered sugar- we took them to go.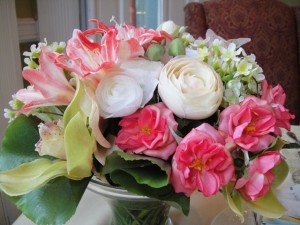 The Inn on Negley • 703 Negley Ave • Pittsburgh, PA 15232 • 412.661.0631
info@innonnegley.com